27 Jul 2013
How To Enable And Disable Safe Mode On Samsung Galaxy S3
For those who are using Samsung Galaxy S3 are wondering what is "Safe Mode" and what is the importance. You must have heard of Safe mode in windows as these helps your computer to boot in a minimum source as it will help you safely remove applications from your computer or repair or even restore all these are possible in windows safe mode. Android phones also have safe mode but first let us get to understand the android safe mode.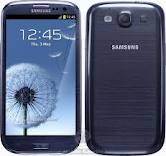 What Is Samsung Galaxy S3 Safe Mode ?
Safe Mode for Samsung Galaxy S3 allow your phone to boot with only the default apps that came with the phone and no downloaded app or installed app from the android market can be found showing in the phone in safe mode. In safe mode you will be able to access the Application manager and be able to uninstall applications which might be causing problems or causing the samsung galaxy s3 to have problem in a safe way or a safe mode as we call it.
Now we all know the importance of this safe mode to your phone but how to do access the safe mode?
Also Read: How To Enable and Disable Safe on Samsung Galaxy Note 4
How To Enable Safe Mode On Samsung Galaxy S3
kindly follow the steps to to be able to access the safe mode of samsung galaxy S3
Step 1:
Kindly switch off your Samsung Galaxy Phone
Step 2:
Press the power button down until the samsung logo shows then release, while the logo is still showing press the down volume button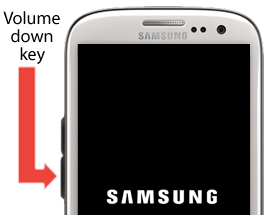 Step 3:
Hold the down volume button until the Safe mode appears at the left bottom of the screen, sometimes it can take up to 50 seconds for it to show up.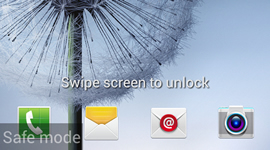 After doing all the above steps successfully you can now go about your uninstalling application business or what you want to do. When you are done and you want to exit the safe mode on your Samsung Galaxy S3
How To Disable Or Exit The Samsung Galaxy S3 Safe Mode
Step 1:
Hold down the power Button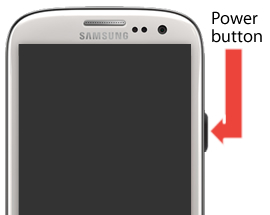 Step 2:
And then select restart.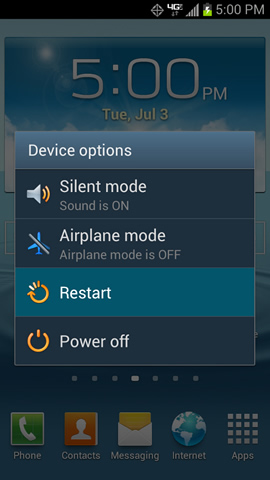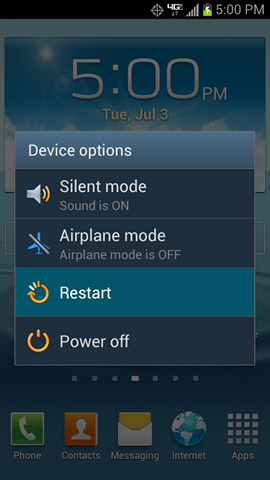 After doing this the safe mode will be out and your phone will boot normally and you have disable the Samsung Galaxy S3 safe mode successfully. So now you can now enable and disable android safe mode.
Comments